When looking for senior care, you'll most likely hear the terms 'independent living' or 'assisted living'. Some might use these terms interchangeably, but there are distinct differences between the two. Therefore, if you're searching for the best senior living option, either for you or your loved one, you must first understand the basics of these two options. 
Here's a quick guide to Palm Springs senior living. 
Cost
Assisted living can be compared to a rental model. Its monthly fees cover housekeeping, security, maintenance, food (three meals per day), nursing observation, and 24/7 staffing. The package may also include one to two hours of personal care every day. However, there are times that this is an add-on, so you still have to avail of this for an additional fee. 
Personal care encompasses care assistance with dressing, bathing, toileting, dressing, and administering medication. 
You may have to dig deep into your pockets to go with assisted living since this is typically listed under 'personal expenses'. However, there are various long-term care insurance policies that include a portion of the expenses on their packages. Others also offer subsidized programs like the Program of All-Inclusive Care for the Elderly (Medicaid) or Group Foster Care. 
Payment is different from that of independent living. These retirement communities will require you to pay an initial entrance fee upon moving in as well as an additional monthly fee that will cover security, meals (not all), maintenance, housekeeping, and programming. 
Professionals say that independent senior living communities are more inclined to fulfill lifestyle preferences. This is different from assisted living that is primarily a form of senior care. This means that independent living will most likely be more affordable if the client is not as high-maintenance as others. 
Living Accommodations
As mentioned above, independent living is catered to personal lifestyle. This means that accommodations are flexible and may range from cottages, condos, apartments, or townhomes. 
On the other hand, the living accommodations of assisted living are usually the typical average-sized apartment. It consists of a living area, small kitchen, bedroom, and private bath. There are instances, however, that services offered are semi-private. This means that there are times that seniors share the same apartment, which is usually brought about by budget limitations. 
Extent of Care
Those in assisted living communities are known to require higher degrees of support. This is because most of them house degenerative health conditions such as cancer, dementia, and Parkinson's disease. Because of this, staff members do more than regular check-ins. They help with daily tasks such as grooming and bathing up to more complicated mental exercises like memory care.
In some cases, these types of communities provide options to transition from assisted living to either dementia care or nursing. But, of course, this will require the clients to pay more than what they are paying. 
Independent living communities are far from this scenario, though. Many seniors who opted to live here have healthy lives and do not need extensive care. They are just there to live their life to the fullest, looking for accompaniment and aiming to have a different environment away from the stressful lives they have. 
Family Involvement
There's a huge difference between assisted and independent living when it comes to family involvement. 
If family members prefer still being involved in care decisions or even having visitor rights anytime, independent living is the way to go. It provides peace of mind to the seniors since they won't only rely on their respective caregivers. These communities ensure that they won't feel depressed or isolated since their families will always be behind their backs should they need them. 
In contrast, assisted living is for families who want to let go of the responsibility of taking care of their seniors. They have transferred their responsibilities to the assigned staff in the community. These people are the ones in charge of anticipating and meeting the needs of the elderly. They have to establish a good relationship with them since their roles are critical in the wellness of these seniors. 
Community Design
Imagine top-tier universities with a community inside them – a gym, swimming pool, park, restaurants, and more. Some even house entertainment areas with cottages and arcades in the mix. That's the vibe of independent living communities.
This type of living care is designed to have multiple buildings spread out in a large area. The total area is difficult to explore on foot, so cars are preferred in these spaces. There is also a central gathering area that may be used for events, programs, and even mealtimes. 
Assisted living facilities, on the other hand, are more self-contained. As mentioned, it's made up of many rooms that have intentional designs for senior care. For instance, there may be color-coding, memory boxes, enhanced lighting, secured outdoor spaces, and easy-to-navigate trails. It has a smaller blueprint that is perfect for more regulated scenarios where caregivers can easily find their assigned residents.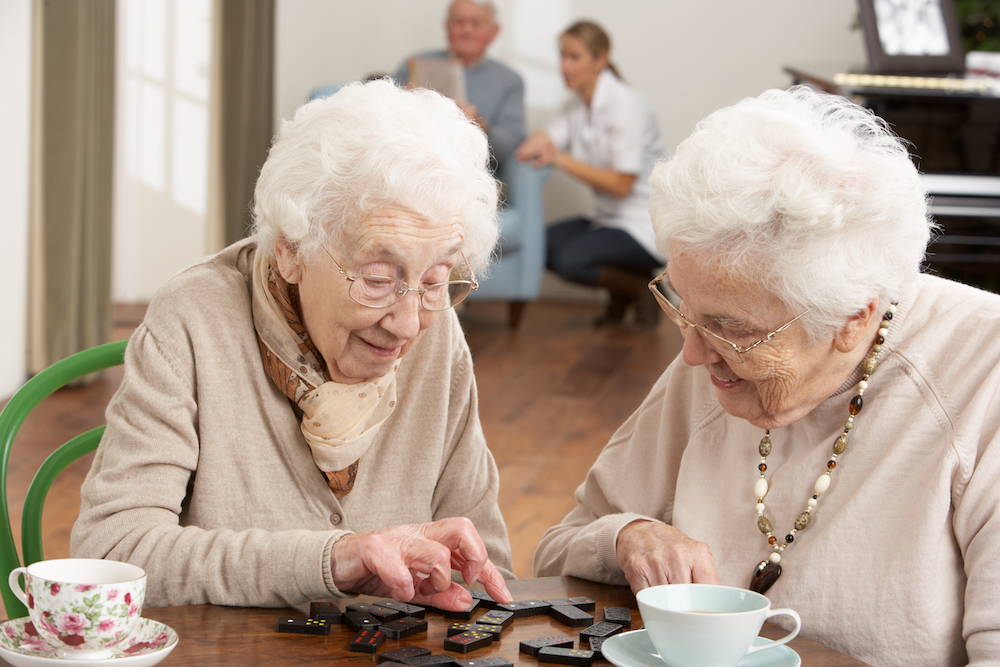 Contact With Staff
It has been mentioned a couple of times that assisted living communities have more extensive care than independent living. Therefore, it's more likely that seniors are more in contact with the staff. These caregivers always keep in touch with them to ensure that their physical and mental health is at its best. This is needed since they have less interaction with their families and friends. 
This is not the same case with independent living. They have regular contact with staff only when they sign up for community activities or at mealtimes. Those who prefer a quieter existence in this place might have less interaction with them.
Which Is the Better One?
The correct answer is, there is no better one. Both assisted and independent living communities have their pros and cons. You just have to find the best Palm Springs senior living that will suit your situation and needs.