If you've chosen assisted living in Palm Springs, then your journey is just beginning! It's time to make some decisions about the following:
How to downsize and pack

What to move into your apartment

What to give away

What to sell

What to store away
Maybe you also plan to send change of address cards to all your friends and family. You might also be in emotional turmoil, feeling a mixture of excitement and dread. But don't worry – much of the anxiety and nervousness comes from the many unknowns you're facing in the upcoming move. To help alleviate some of that, here are some of the things you should expect when moving into assisted living.
Paying the Deposit
Before moving, you'll have to pay a deposit to secure the apartment. The cost of the deposit can vary depending on the community. Besides the practical purposes, it also serves as a symbolic commitment to a major life-changing decision. Occasionally, you can pick what apartment layout you'd prefer to have. But other times, you may be put on a waiting list for the apartment-style that you prefer. But regardless of how this goes, your deposit will still secure you a place in that assisted living community.
The Assessment
Once the deposit has been taken care of, a representative from that community will arrive at your apartment or home to do an assessment. If you choose Bayshire Rancho Mirage assisted living in Palm Springs, our representative will have an assessment tool with questions prepared ahead of time. Your answers to these questions will help our team to better prepare for your eventual move-in. The assessment will inform us about your physical needs and psychosocial needs too. After all, we understand that moving is never easy, so our goal is to help you maintain your regular routine after moving in as much as possible.
Having this baseline information about you is incredibly helpful for any community so that they can provide you with the best experience starting from your first move-in day.
Regulatory Paperwork
Depending on the state you want to live in, there are certain regulations you may have to adhere to. The community might request that you visit your doctor prior to the move-in. During that doctor visit, you and your doctor will need to fill out some state-mandated paperwork that will then be forwarded to the assisted living community. Don't worry about procuring the paperwork yourself; the assisted living community will handle that part for you if it's required in your state.
For assisted living in Palm Springs, California, LIC 602 forms must be done before a resident moves into a community. Among other things, the report will include your results from a TB test. This report will be done by your doctor. Our community can provide copies of these forms to you.
Move-In Papers
And the final thing you will do is complete some standard move-in papers. Our representative will help you with this part. During this time, payment will also be collected for your stay. The paperwork consists of the rental agreement, as well as any other information that can help ease your transition. And with all of these steps taken care of, you'll be ready to move in and begin your new life!
During The Move-In
The team at your assisted living community will schedule and coordinate your move-in. Most likely, you'll be given a time frame to arrive, plus directions for parking. That way, the staff, and your family members can make plans and execute them accordingly. Upon moving in, you'll be greeted in your new apartment. Afterward, a representative of the community will give you a tour of your new place. You'll receive the apartment keys as well as any safety jewelry and technology that the assisted living community might have (like pendants that can be pushed in the event of an emergency).
At our assisted living in Palm Springs, you'll find that the rooms come unfurnished so that you can set them up and decorate them as you see fit.
There will also be maintenance staff to help assist you during the move. You can also submit a work request for them to help you set new things up in your apartment, like picture frames or shelves. And don't neglect to eat amidst all of the chaos. A team member should arrive shortly to show you to the dining area.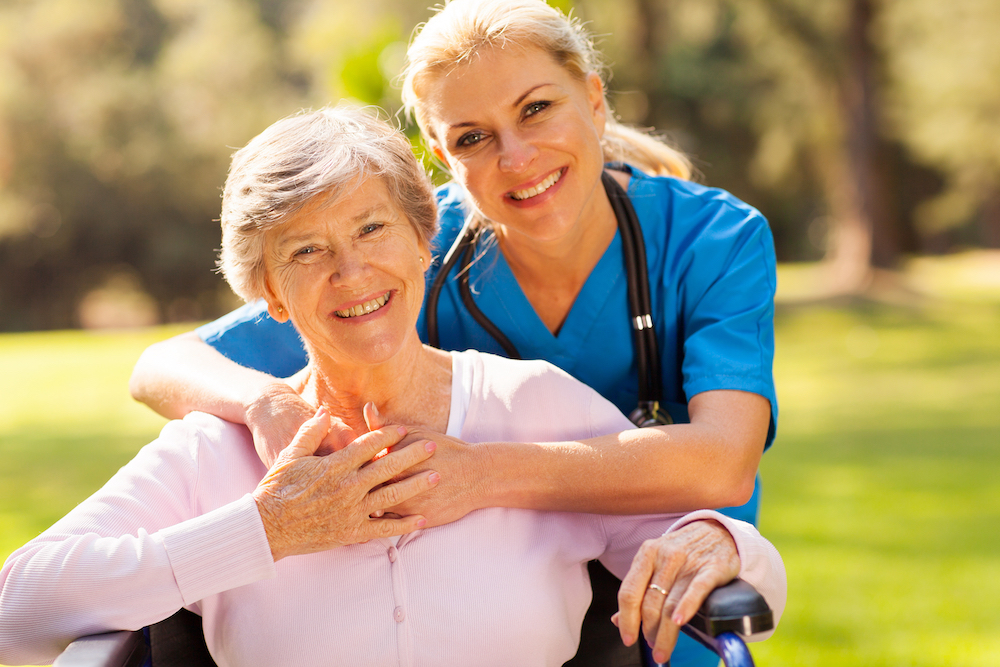 New Friends and Acquaintances
Since you'll be a nice face in the community, you'll receive lots of staff visits during the first few days there. Of course, the community will want to get to know you better – that way, they can provide you with better services. You'll probably receive a visit from the dining director who will discuss with you your taste preferences for food. 
In addition, a team member from the Activities Department will also pay a visit to learn more about your previous and current favorite leisure activities and preferences. Be honest with how you answer, and don't be shy about letting them know what your likes and dislikes are. Your answers to these questions will allow the staff to make you even happier. And feel free to ask questions of them, too; after all, this is your time to get to know your new community better.
Welcome Home
Assisted living communities tend to be very friendly places. So besides meetings with staff, you'll also receive visits and greetings from your new neighbors. In most communities, there will be residents who get together to make newer residents feel even more welcome. You'll find that these residents can be great sources of helpful information too. Any questions that pop up for you, like what is the best lunch option, can surely be answered by one of the community's many helpful residents. You'll find that your fellow residents will be happy to help you settle in.