Sometimes after a serious illness, fall, or other type of hospitalization, some seniors need to make the transition into a skilled nursing facility. This senior care option is extremely beneficial as it provides round the clock care by a licensed nursing staff. While we understand that many seniors want to try to go home right away, it might not be the most medically recommended option. 
If you or your senior loved one has recently undergone an operation or might be in need of skilled nursing care, it's worth looking into! Our team here at our Rancho Mirage skilled nursing facility has some benefits you will want to check out. 
1.) Reduces the risk for rehospitalization.
Just because you have been released from the hospital doesn't mean that you are quite ready to go back home right away. In fact, going home too soon, especially if you live alone, can actually heighten your chances of needing to be rehospitalized. If you have limited mobility, it could mean that you are at a higher risk of falling as well.
Thankfully, skilled nursing can act as a transition period between hospital and home. There, you can be monitored and should a medical emergency arise, you can receive prompt and accurate care. Physical therapy, wound care, injections, medication monitoring, and so much more are options that are typically available with skilled nursing. 
2.) Receive specialized therapy.
Following surgery or a critical fall, getting the proper, specialized therapy is crucial. Beginning right away can make the world of difference in terms of how well and how quickly you can recover, too. Here at our Rancho Mirage skilled nursing facility, we offer physical, occupational, and even speech therapy to help expedite the recovery process. 
Here's a little bit more info about all three:
Physical Therapy:
Typically, physical therapy includes strength training that works to improve mobility and prevent falls. It can also help with pain management in chronic conditions such as arthritis. 
Occupational Therapy:
This therapy works to allow seniors to maintain a level of independence. Occupational therapy might be a confusing term to some, but it's actually pretty simple! It helps by developing, maintaining, or recovering skills needed to complete daily living activities. 
Speech Therapy:
A stroke or traumatic brain injury can have a huge impact on speech. Speech therapy can work to recover from these types of injuries by improving communication skills.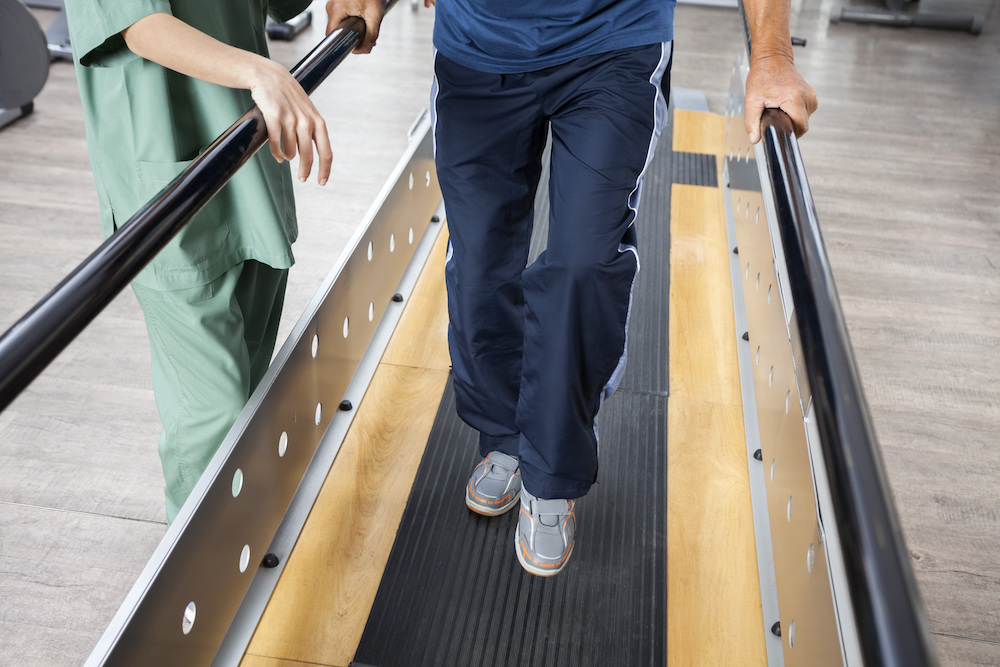 3.) Opportunity to Socialize and Make Connections
Following a hospital stay, it might be hard for you or your senior loved one to get out and about. This is a cause for concern, especially since it can lead to loneliness and senior isolation. However, when staying in a skilled nursing community, seniors can still be surrounded by people all the time, and not just their care staff! There is ample opportunity to connect with residents in other areas of the facility, including independent living and assisted living.
As an added bonus, skilled nursing residents can even participate in our thriving and fun community activity calendar! Depending on the stage of recovery, not everything listed might be accessible. But still, there are tons of fun things to do, including chair yoga, brain games, trivia night, holiday parties, Sunday brunch, and so much more!
4.) Round the Clock Care
Having a primary caregiver or home health aid is great, but they might not be around or available at all times. Falls, accidents, or injuries don't just happen during business hours. That is why it is all the more important to have care staff available 24/7, 365 days a year. Senior living communities with skilled nursing offer just that for their residents! So night or day, on Christmas or your Joe-average Thursday, you can rest easy knowing that you have access to an incredible skilled nursing team.
5.) Help with Personal Care
Taking care of yourself following a hospital stay can be pretty tough, especially if you have mobility issues or other injuries. Your first priority should be resting and recovering rather than trying to get a dozen tasks done. 
When in a skilled nursing facility, you can expect to receive assistance with day to day personal care until you are able to fully recoup. This includes help with personal hygiene, such as showering or brushing teeth. It also includes having delicious and nutritious meals prepared for you! These can either be brought to your room, or if you are feeling up to it, they can be enjoyed in the dining room with other residents. These small things can add up and take a physical and emotional toll. Until you are ready to be back on your feet, let our caring staff lend a hand.
6.) Short Term and Long Term Options
Recovery isn't one size fits all and that's why our Rancho Mirage skilled nursing facility is ready to meet you where you are and accommodate your needs. If you need just a week or so of care and therapy, then that's great! Or if you are someone who might need to stay a month or more, that's okay too. Either way, we are more than happy to have you and help you in any way that we can. Short term or long term, you can count on us!
Bayshire Rancho Mirage Skilled Nursing Facility
We are very proud of our community as well as our commitment to helping our residents recover and get back to their happiest, healthiest selves. Sometimes, a caring hand is all someone really needs.  Thanks to our highly trained team of registered nurses that are available and on-site 24 hours a day, 7 days a week, you know you are in good hands and well on your way to a swift, complete recovery. 
If you are interested in learning more about skilled nursing and what our Bayshire Rancho Mirage skilled nursing facility has to offer, please don't hesitate to contact us today! You can also schedule a tour of our facility as well. We can't wait to speak with you soon!