Have you ever wondered what the fuss is about when it comes to independent living for seniors? The term alone seems to captivate a particular age group, especially the active ones. Well, we're about to unravel the magnetic charm of independent living in Rancho Mirage, and let me tell you—it's not just another buzzword. For active seniors, the allure is absolutely real. So, let's dig in and find out what makes independent living the go-to option for those seniors who still have that zest for life.
The Concept of Independent Living
What is Independent Living?
At its core, independent living in Rancho Mirage is all about granting seniors the freedom they crave while sparing them from tedious chores like home maintenance. Picture it as an adult summer camp, but with way more perks and a touch of luxury. It's the perfect backdrop for seniors who want to live life on their terms.
Different Types of Senior Living
Now, independent living isn't the only game in town. There's also assisted living and nursing homes. Each offers its own set of advantages, but independent living really shines when it comes to autonomy. Can you imagine a place that lets you retain full control of your life? That's the essence of independent living.
Why Active Seniors Opt for Independent Living
Flexibility and Freedom
Time for Hobbies
The fantastic thing about independent living? You own your time. You can get lost in painting a canvas, try your hand at knitting, or heck, even start your own rock band with other lively seniors. The sky's the limit when you're in the driver's seat of your own life.
Travel Opportunities
Pack your bags! No one's stopping you from taking that European tour you've always dreamed of, or going on a Caribbean cruise. The world is your oyster, so go ahead and explore.
Sense of Community
Activities and Events
Who says your social calendar has to dry up as you age? Independent living communities often feature a packed roster of activities, from bingo nights to yoga classes. You'll never run out of opportunities to make friends and bask in the joys of social interaction.
Friendships and Bonds
The communal areas and scheduled activities are perfect for fostering new friendships. Remember the bonds formed in college? It's like that, but without the stress of exams and deadlines.
Location and Amenities
Independent Living in Rancho Mirage
If you've got a taste for the high life, Rancho Mirage is your ideal destination. Known for its luxury and natural beauty, this place elevates independent living to a whole new level.
Luxuries and Services
We're talking about swimming pools, gourmet dining, and so much more. Imagine a five-star hotel experience, but with the added bonus of a tight-knit community. What's not to love?
Technology and Independent Living
Smart Homes for Seniors
In an age where smart homes are becoming the norm, many independent living communities are incorporating technology to make life even easier. From voice-activated systems to smart thermostats, tech-savvy seniors will feel right at home.
Digital Community Boards
Staying connected is crucial, and what better way than through a community digital board? Here, you can find updates, sign up for events, and even chat with neighbors, all at the touch of a button.
Health and Wellness
Fitness Centers
Believe it or not, most independent living communities come with well-equipped gyms and even offer personal training sessions. Your grandkids won't just be visiting; they'll be getting workout tips from you!
Medical Services
Safety first, right? Emergency medical services are generally just a phone call away. This offers peace of mind, making it easier to focus on enjoying life.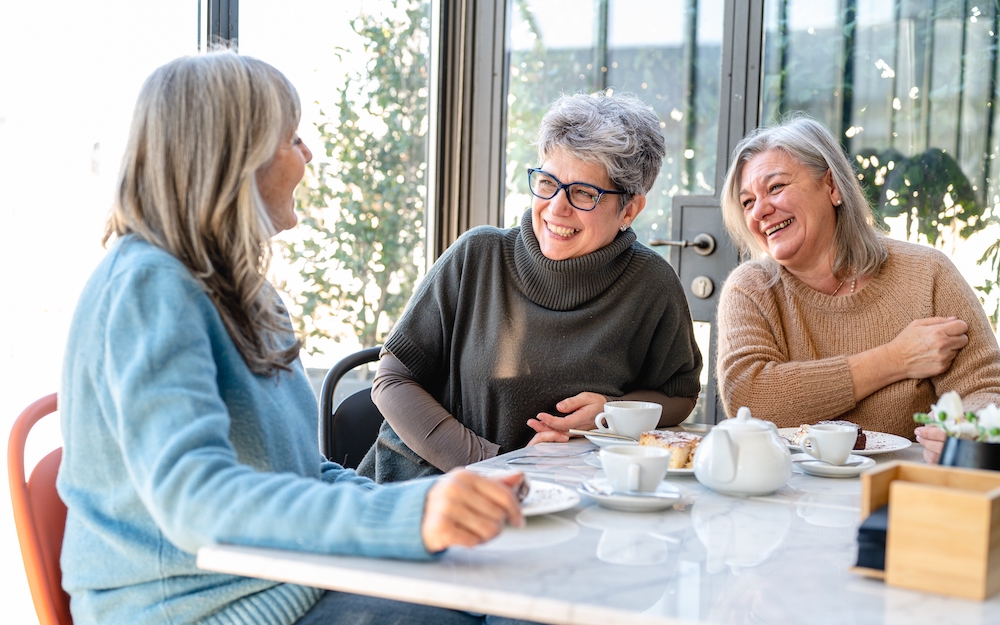 What to Look for in Independent Living Communities
Budget Considerations
Life in paradise can be expensive, so make sure you budget accordingly. While many amenities are often included, some luxuries come at an extra cost.
Understanding the Financial Aspect
While independent living is often associated with luxury, there are numerous financial assistance options available. From scholarships to payment plans, the lifestyle you desire might be more within reach than you think.
Insurance and Medicare
Some communities offer packages that include medical services, which could be partially covered by your insurance or Medicare. It's essential to discuss these options with your potential communities and your insurance provider to see how much you can save.
Assessing the Neighborhood
Walkability is a massive plus, as is safety. A conveniently located café or shopping center can add just the right amount of zest to your daily routine.
Reading Reviews and Testimonials
If you want the unfiltered truth, scour through reviews and testimonials from current or past residents. They offer a glimpse into what life is really like within those community walls.
Choosing the Right Community
Tips for Selecting the Best Fit
Everyone's needs are different, so how do you find the independent living community that's perfect for you? Location and amenities might draw you in but also consider the vibe of the community, the activities on offer, and the reviews from residents.
Visit Before Deciding
Nothing can substitute for first-hand experience. Schedule a visit, participate in a few activities, and perhaps even stay overnight if possible. This gives you a more nuanced understanding of the community you're interested in.
Drawbacks of Independent Living
Costs and Fees
Freedom isn't free, they say, and independent living is no exception. Always check the fine print to avoid unexpected charges.
Emotional Aspects
Let's be honest—there will be lonely days. But if you ask anyone who's taken the plunge, the benefits generally outweigh those occasional blues.
Conclusion
Independent living offers active seniors a vibrant life, teeming with opportunities for adventure, building friendships, and above all, maintaining their independence. If this sounds like your kind of life, what's stopping you? Especially in elite communities like Rancho Mirage, living here could be your forever vacation.
Ready to start the next exciting chapter of your life filled with freedom, community, and luxury? There's no better place to do it than Bayshire Rancho Mirage. As a premier independent living community in Rancho Mirage, we offer the full package: from top-notch amenities to a vibrant social calendar. Don't just take our word for it; come and experience it for yourself. Choose Bayshire Rancho Mirage and redefine what your golden years can be.