Walking the path of memory loss with a loved one is no easy task. It's a journey that requires compassion, understanding, and patience. Our memory care in Rancho Mirage provides these qualities and more, serving as a safe haven for older adults experiencing memory issues. We invite you to explore the benefits and features of our community.
Understanding Memory Care
Memory care is a specialized form of long-term care designed to cater to individuals living with Alzheimer's disease, dementia, or other types of memory issues. But what distinguishes it from other types of senior care?
The Importance of a Specialized Memory Care Community
Specialized memory care communities like ours go beyond simply addressing the physical needs of residents. They focus on slowing memory loss progression, maximizing cognitive abilities, and fostering a sense of belonging and community. They offer customized activities to keep residents engaged and stimulate their memory while providing round-the-clock professional care and a secure environment.
Memory Care in Rancho Mirage
Nestled in the heart of Rancho Mirage, our community provides a soothing and stimulating environment designed to support and nurture residents living with memory issues.
Our Unique Approach to Memory Care
At the heart of our community lies a deep understanding of the unique needs and challenges faced by individuals with memory issues.
Personalized Care: The Caregiver to Resident Ratio
We believe in offering personalized care, which is why we maintain a low caregiver-to-resident ratio. This enables us to provide the required attention to each resident, understanding their unique needs and adjusting their care accordingly.
Tailored Care Programs for Holistic Well-being
Our tailored care programs aim to provide a holistic approach to memory care. This involves offering various memory-supporting activities designed to slow cognitive decline, boost physical health, and promote emotional well-being.
The Unparalleled Benefits of Our Memory Care Community
Our Memory Care Community offers a unique blend of comfort, personalized care, and stimulation.
Fostering Memory and Stimulation
We combine a secure, homely environment with a range of memory-stimulating activities, enabling residents to feel comfortable while participating in activities designed to slow memory loss and promote cognitive health.
Promoting Socialization and Engagement
To combat loneliness and isolation, we encourage social interactions and engagements through various activities and events.
Balanced Nutrition and Dietary Monitoring
We understand the importance of nutrition in promoting overall health. Our in-house nutritionists ensure that residents receive balanced, nutritious meals tailored to their dietary needs and preferences.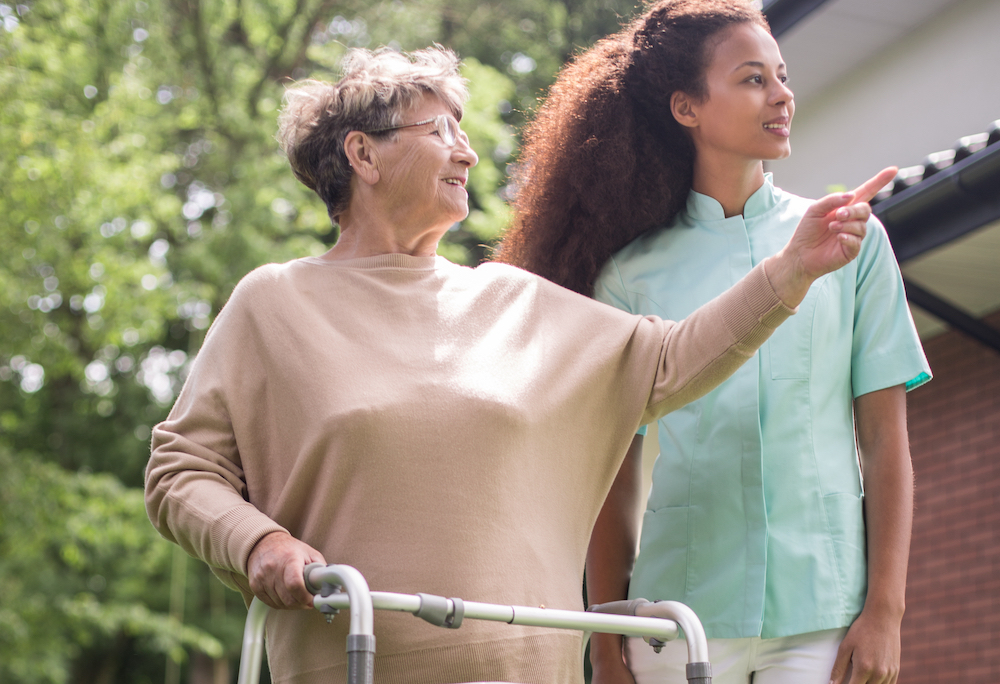 Why Rancho Mirage is The Ideal Setting for Memory Care
Rancho Mirage isn't just the location of our community – it contributes significantly to the overall experience of our residents.
The Therapeutic Natural Environment
The calming and serene environment of Rancho Mirage has a naturally therapeutic effect, promoting peace and tranquility among residents.
Access to Local Health Care Resources
The city's well-equipped healthcare resources ensure residents have immediate access to medical care when necessary, providing an additional layer of security and peace of mind for both residents and their families.
Enriching Lifestyle at Our Community
To ensure the holistic well-being of our residents, we prioritize creating a lifestyle that's not just healthy, but also enriching and enjoyable.
A Variety of Amenities
Our community is equipped with a wide range of amenities designed to keep our residents comfortable and entertained. From spacious and secure outdoor areas perfect for a leisurely walk, to cozy communal spaces for socializing and engaging in group activities – every aspect of our community is designed to cater to the unique needs of our residents.
Activity Programs and Social Events
We believe that an active lifestyle contributes significantly to the overall health and happiness of our residents. To facilitate this, we organize regular activity programs such as arts and crafts, music therapy, exercise classes, and more. In addition, we host social events and outings to foster a sense of community and belonging among our residents.
Family Involvement
At our community, we understand the importance of family. We encourage families to be a part of their loved ones' lives, to visit, engage in activities, and be a part of care planning. We believe in maintaining open communication channels with families, updating them on their loved ones' progress, and involving them in important decisions.
Trained, Compassionate Staff
Having a team of experienced, compassionate caregivers is a crucial component of a successful memory care community.
Our Caregivers
Our caregivers are more than just staff members. They are empathetic individuals who understand the challenges associated with memory loss and are trained to handle these challenges with grace and patience. They provide round-the-clock care, ensuring residents' needs are met promptly and effectively.
Continuous Staff Training
We believe in the importance of ongoing education. Hence, our caregivers receive continuous training to stay up-to-date with the latest advancements in memory care. This helps them provide the best possible care to our residents.
Partnering with Health Professionals
We work in collaboration with a range of health professionals, including doctors, nurses, therapists, and nutritionists, to provide comprehensive care to our residents.
Access to Various Therapies
Through partnerships with local health professionals, we offer our residents access to a variety of therapies, such as occupational, physical, and speech therapy, enhancing their overall quality of life.
Routine Health Monitoring
Regular health check-ups and monitoring are part of our care routine. This enables us to detect any health issues early and take necessary action promptly.
Safe and Secure Living Environment
Safety is paramount in a memory care community. Our community is equipped with safety features, and we have protocols in place to ensure the security of our residents.
24/7 Supervision
Our staff is available 24/7 to assist residents. This ensures that help is always at hand, giving residents and their families peace of mind.
Security Features
From secure outdoor spaces to safety measures in each resident's living space, our community is designed to keep residents safe without restricting their freedom or independence.
Contact Us Today!
At our memory care in Rancho Mirage, we believe in providing a safe, nurturing, and enriching environment for older adults with memory issues. Our commitment to personalized care, engagement, and overall well-being is what sets us apart, making our community the ideal choice for memory care.