Making the decision to transition to memory care in Palm Springs is a huge step. For most families, it consists of a lot of talking, navigating through various concerns and questions, as well as time spent doing research on the perfect senior living community for your loved one. However, we all know that talking about something and doing something are two completely different things.
While this time of transition can come with a myriad of challenges, we want to try to make things a little easier for you. Keep reading to learn more about the ten things that can help you throughout this process.
1.) Prepare responses in advance.
Due to the nature of your loved one's dementia, they might forget about the fact that they are moving to memory care in Palm Springs. On the day of moving, you may be met with some confusion, resentment, or resistance, at least initially. When this happens, it is important not to get agitated or frustrated. Instead, have your responses prepared. 
Keep responses simple and to the point. Too many details may leave your senior further confused or bogged down. Remind them that they are going somewhere safe and that it will be their new home. Make sure everyone in the family uses the same verbiage to stay consistent when communicating. 
2.) Pack up for your senior.
Packing up one's belongings can be a very emotional experience, especially if this includes taking pictures off of the walls, filtering through keepsakes, or having to downsize. For a loved one with dementia, this can be a very daunting task. To alleviate some of the stress, pack for your senior. Send them on a fun outing with another family member while you stay behind to organize and put things together. This will help take some of the stress out of the transition.
3.) Make their new space feel like home.
Their new apartment or living area shouldn't feel bland or boring! This is their new home here at memory care in Palm Springs. It should reflect their personality and interests. If possible, try to get all of their stuff moved in prior to their move in date. If they walk in and see their family pictures on the wall and their favorite blanket on the bed, they will likely feel more at ease. 
4.) Encourage your senior to be involved.
One of the best parts about moving to a senior living community is the opportunity to make new friends and become involved in various activities. Encourage your senior loved one to talk to other residents and join in on an activity they might really like. Doing these things will help them to feel connected to their new home and show them the positives of moving. 
Here at Bayshire Rancho Mirage, we have a robust daily activity calendar that residents can participate in. Board games, gardening group, bingo, dance classes, trivia, birthday celebrations and so much more go on each and every day! 
5.) Be empathetic.
It is only inevitable that your parent is going to have some concerns or questions on the day of moving. Remember to be empathetic and reassuring. Keep your words gentle and your tone comforting. Remind them that this is going to be best for them and their health in the long run. If they have concerns, talk them out. Remember, this is a very big change for them!
6.) Check in with them about how they are feeling.
Depending on your parent's personality, they might not automatically voice how they are feeling. This can make it extremely difficult to gauge how they are handling the transition. If this is happening, check in with them. Ask them how they are feeling, what they need, and if there is anything that you can do to help. It is best to meet them where they are. 
7.) Have important conversations with the Rancho Mirage staff.
Once your senior loved one is all moved in, our staff is going to play a key role in handling the rest of the transition. Talk to them about what the coming days will look like and come up with a plan of communication. You are going to want to visit your parent as well as receive updates on their health and well being. This transition is hard on you, too, and it's important to acknowledge that you would also like some peace of mind. 
8.) Acknowledge that the transition is ongoing.
Your senior is squared away and unpacked, you have met other residents and care staff, and you have finished up any necessary paperwork. Now what? Just because these things are done doesn't mean that the transition is over. Nothing happens overnight, and getting your parent acclimated to a new environment will probably take several weeks. Just remember to stay supportive and validate their feelings in the days and weeks to come. 
9.) Stay in touch with your senior.
Especially for those making the move to memory care, their condition may cause them to forget where they are. Keep an open line of communication not just with the staff of Rancho Mirage, but with your senior as well. Hearing your voice and seeing you in person will make them feel more secure. Have a conversation with the staff about a visitation schedule and find out when is the best time to talk to your senior on the phone.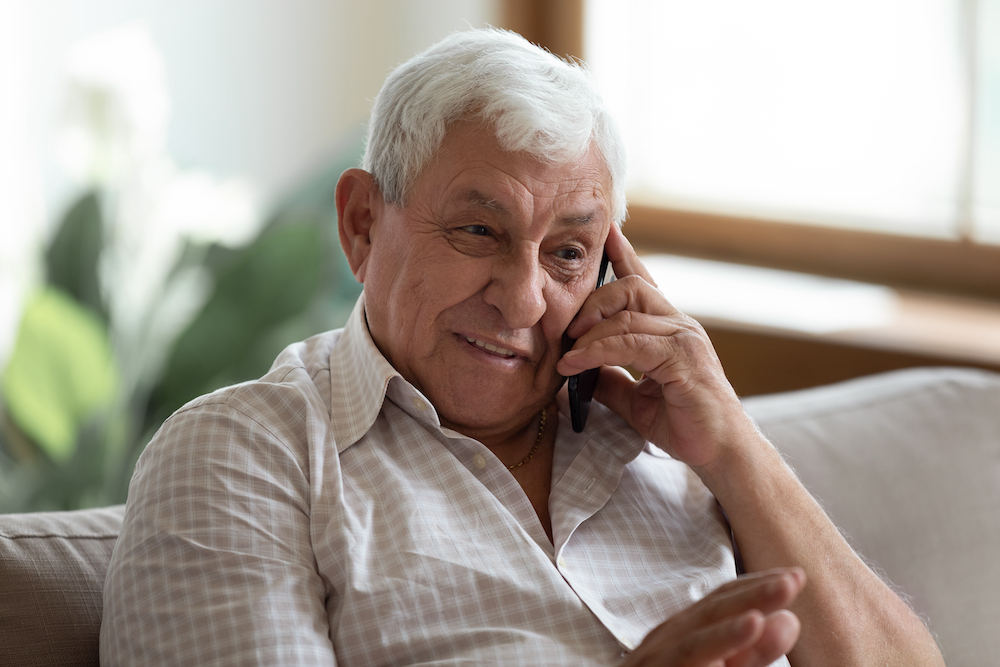 10.) Embrace flexibility.
In the first six weeks, you're going to need to be flexible. Be available to hear out your parent's concerns or struggles. What problems or fears are they encountering? What can be done to help alleviate these issues? Try to come up with solutions and work as a team with the staff at our memory care community. 
Memory Care Palm Springs
If you are ready to move forward with transitioning a loved one to a memory care community, contact us here at Bayshire Rancho Mirage. We want to be your parent's new home and create a safe, welcoming space while still meeting all of their memory care needs. We acknowledge that making the transition isn't always easy, but choosing the right senior living community can certainly make a huge difference.