Have you ever wondered what life could be like in a senior living community? The idea can seem daunting, even more so when you're considering such a significant life change for yourself or assisting a loved one in making that decision. But trust us when we say, it's not just about finding a place to live out your golden years—it's about creating a lifestyle. A lifestyle of freedom, vibrancy, and tranquility, full of opportunities for enrichment, and maintaining connections with people who share your stage of life. This is about embracing the multifaceted world of senior living, particularly in a place as inviting as Rancho Mirage. 
Understanding Senior Living Community Rancho Mirage
What is a Senior Living Community?
Imagine a haven that mirrors the comfort and warmth of your home but is laced with all the amenities and support you might require as you age gracefully. That's the essence of a senior living community. It's not a mere residency—it's a space meticulously crafted for seniors to savor their independence, establish new friendships, and immerse themselves in life-enriching activities. It's a vibrant playground for those in their twilight years to laugh, learn, love, and live to the fullest.
Benefits of Senior Living Communities
Senior living communities are hubs of a myriad of benefits. Beyond providing a secure environment to call home, they throw open a world of opportunities for seniors to socialize and enjoy life's pleasures. The communities are thoughtfully designed to meet the unique needs of the elderly while celebrating their individuality. So, imagine a vibrant college campus bustling with life, joy, and activity but designed for seniors—that's your senior living community!
The Beauty of Senior Living in Rancho Mirage
The Environment
Nestled in the heart of California, Rancho Mirage is a gem adorned with scenic landscapes, consistent perfect weather, and a peaceful environment. It's a retreat where serenity and vibrancy exist in tandem. The alluring city is an oasis of luxury and relaxation that resonates with the vibe of a forever vacation. It's an idyllic spot to soak in the beauty of nature, enjoy a sun-kissed morning walk, or relish a picturesque sunset.
The Community
The senior living community in Rancho Mirage is not just a place—it's a warm and welcoming family. Here, everyone is greeted by their first name, every event is a reason to get together like a family reunion, and neighbors are not just individuals living next door—they evolve into lifelong friends, companions in your golden journey.
8 Ideas to Help You Fully Embrace Everything Senior Living Has to Offer
Socialize
        Joining Clubs
Are you a passionate gardener? A voracious reader? Or do you enjoy stirring up a storm in the kitchen? The senior living community in Rancho Mirage probably hosts a club for it. Join these clubs to reignite your passions and hobbies, and while you're at it, forge deeper connections with fellow residents who share your interests. You might even pick up a new hobby or two!
        Attend Community Events
Life at Rancho Mirage is never dull, thanks to the bustling calendar of events. From soulful music nights to bingo tournaments and art exhibitions, there's always something that piques your interest. Attend these events for entertainment and to build deeper relationships with your community members.
Learning Opportunities
       Explore Hobbies
Ever fancied learning to paint a landscape or garden like a pro? The senior living communities are your playground to explore these dormant interests. With classes offering everything from pottery to dance and writing, you're spoiled for choice. It's your chance to dive headfirst into a pool of endless possibilities and come out with a new hobby.
        Attend Educational Workshops
The pursuit of knowledge has no expiration date. Many communities offer workshops on diverse subjects such as history, technology, health, and more. Soak in these nuggets of wisdom, challenge your cognitive abilities, and keep the love for learning burning!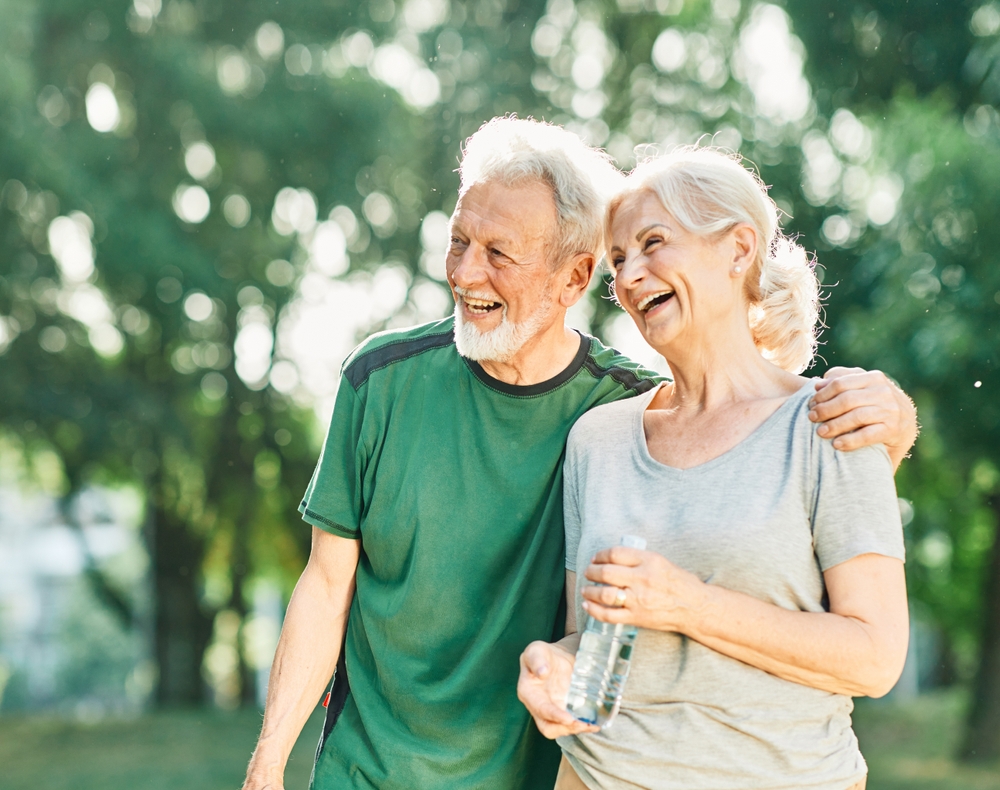 Stay Active
        Regular Exercise
An active body is the catalyst for an active mind. And most senior living communities are equipped with fitness centers, yoga studios, and walking trails. With these resources at your disposal, maintaining your fitness levels becomes a fun and enjoyable daily routine.
        Participate in Sports Activities
Get the competitive spirit racing in sports events like golf tournaments, ping-pong matches, and more. These activities not only help you stay physically active but also provide an excellent platform for social interaction and a bit of friendly rivalry!
Health and Wellness
        Regular Health Check-Ups
In our golden years, health takes center stage. Regular health check-ups are no longer just a necessity—they're a priority. Fortunately, most senior living communities make this task a breeze with their in-house healthcare services.
        Utilize Wellness Amenities
Many communities boast wellness amenities such as spas, massage rooms, meditation centers, and more. Avail of these services to keep stress at bay, rejuvenate your body and mind, and ensure holistic well-being.
Conclusion
In essence, life in a senior living community is far from mundane—it's a vibrant and dynamic lifestyle brimming with opportunities and activities. It's about painting your golden years with the colors of joy, learning, health, and companionship. So, why wait? It's time to step into this new phase of life, to explore and embrace everything that senior living has to offer. After all, age is just a number, and life at Rancho Mirage is a testament to this mantra.
Ready to Start Your New Chapter at Rancho Mirage?
We're excited to welcome you to our vibrant and caring senior living community. You've learned about the opportunities, now it's time to live them. Embrace your golden years with all the comforts, amenities, and endless possibilities that our community provides. Our dedicated team is ready to assist you every step of the way. So, let's get you settled into a lifestyle that is nothing short of extraordinary. Contact us today and begin your new chapter at Rancho Mirage!