When it comes to choosing an assisted living community, it's crucial to select a place that meets not only the physical needs of your loved one but also their emotional and social needs. One such place that stands out is the assisted living in Rancho Mirage, where they prioritize high-quality, personalized care. But what makes an assisted living community the best? Let's dive into the top 12 traits.
Trait 1: Experienced and Compassionate Staff
The Importance of Staff in Assisted Living
A community's staff can make or break the experience for residents. The best assisted living communities have experienced, compassionate, and dedicated staff members who genuinely care about the residents' wellbeing. They are trained to provide care and support while respecting the residents' independence and dignity.
Trait 2: Personalized Care
The Necessity of Individualized Attention
The best assisted living communities understand that each resident has unique needs and preferences. Hence, they offer personalized care plans designed to meet these needs. This attention to detail enhances residents' comfort and satisfaction.
Trait 3: Safe and Secure Environment
The Role of Safety in Assisted Living
Safety is paramount in any assisted living community. The best communities, like those in Rancho Mirage, ensure their environments are secure and designed to prevent accidents, with emergency systems in place for immediate response.
Trait 4: Variety of Services
Why Comprehensive Services Matter
From medication management to housekeeping, the best assisted living communities offer a variety of services to ensure residents' needs are fully met. This diverse range allows residents to enjoy a worry-free lifestyle.
Trait 5: Quality of Life
How Assisted Living Enhances Life Quality
Quality of life is significantly enhanced in top-notch assisted living communities. They offer a balance of independence and assistance, creating a life that is fulfilling and enjoyable for residents.
Trait 6: Transparent and Open Communication
The Importance of Communication in Assisted Living
Open and transparent communication is a vital trait in the best assisted living communities. Staff should always keep residents and their families informed about care plans, changes, and any concerns that may arise. This openness fosters trust and cooperation between the community, residents, and their loved ones, leading to better care and peace of mind.
Trait 7: Comfortable Accommodations
The Significance of Comfort in Assisted Living
Comfortable, home-like accommodations are another hallmark of the best communities. They provide private, well-maintained living spaces that residents can personalize to feel more at home.
Trait 8: Excellent Dining Options
The Impact of Good Nutrition
Nutrition plays a significant role in the health and well-being of seniors. The best assisted living communities offer diverse, nutritious meal options prepared by skilled chefs. They also accommodate dietary restrictions and preferences to ensure every resident enjoys their meals.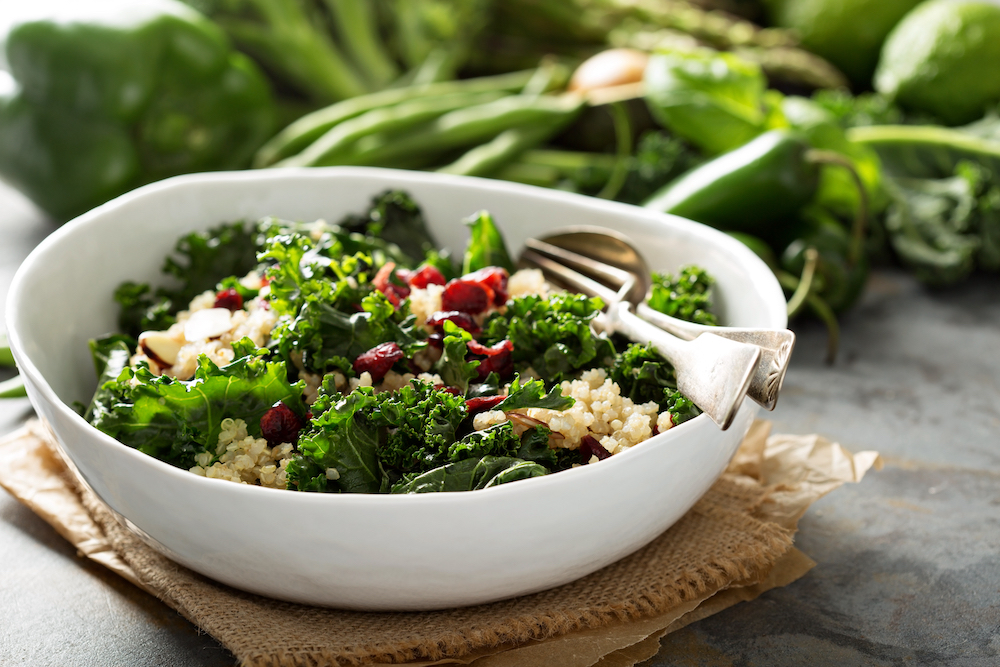 Trait 9: Stimulating Activities
The Vital Role of Activities in Assisted Living
Engaging activities that stimulate the mind and body are integral to any top-notch assisted living community. These activities, ranging from arts and crafts to exercise classes, promote social interaction and enhance residents' wellbeing.
Trait 10: Easy Accessibility and Mobility
Why Accessibility Matters in Assisted Living
The best assisted living communities are designed with accessibility in mind. They feature easy-to-navigate layouts with wheelchair-friendly pathways, elevators, and handrails. This thoughtful design ensures that all residents, regardless of their mobility levels, can move around freely and safely, promoting independence and reducing the risk of falls or injuries.
Trait 11: Positive Community Environment
The Importance of Community in Assisted Living
A positive community environment is vital in promoting residents' happiness and wellbeing. The best assisted living communities foster a sense of belonging and encourage social interaction among residents.
Trait 12: Location, Location, Location
Why Location Matters
The location of an assisted living community plays a crucial role in its appeal. Ideally, it should be located in a safe neighborhood with easy access to medical facilities, shopping, and entertainment options. Communities like those in Rancho Mirage fit this description perfectly.
Bayshire Rancho Mirage: A Premier Assisted Living Community
Your Forever Home Awaits
Are you a retiree seeking the perfect place to spend your golden years? Look no further than Bayshire Rancho Mirage, a top-tier Continuing Care Retirement Community (CCRC). Our campus is a comprehensive hub, providing independent living, assisted living, memory care, and skilled nursing care.
At Bayshire Rancho Mirage, retirement is synonymous with peace of mind. Regardless of how your health needs might change over time, we ensure you're in the optimal situation to manage it. Our handpicked caregivers, recognized as some of the industry's finest, are ready to attend to your needs.
To discover more about our exemplary services, we invite you to visit our website. Your forever home is just a click away. 
Conclusion
Choosing the right assisted living community is a significant decision that affects the quality of life for your loved one. The best communities, like those at assisted living in Rancho Mirage, have the top traits discussed above. They prioritize resident care, safety, and happiness above all else, creating a nurturing environment for seniors.
FAQs
What are the key traits to look for in an assisted living community? 
The key traits to consider include experienced staff, personalized care, a safe environment, a variety of services, quality of life, comfortable accommodations, excellent dining options, stimulating activities, a positive community environment, and a good location.
How does assisted living in Rancho Mirage exhibit these top traits? 
Assisted living in Rancho Mirage is known for its experienced and compassionate staff, personalized care plans, safe and secure environment, wide variety of services, and focus on enhancing the quality of life for residents. It also offers comfortable accommodations, excellent dining options, stimulating activities, a positive community environment, and a prime location.
How crucial is location in deciding on an assisted living facility? 
Location is important. It establishes the neighborhood's accessibility to healthcare services, retail stores, and entertainment alternatives. The safety and all-around desirability of the community are also influenced by the neighborhood's location.
What types of activities have to be available in a premier assisted living facility? 
A superior assisted living facility ought to provide a range of activities that are catered to the preferences and skills of its residents. These could include workshops, fitness courses, literature clubs, movie nights, and excursions to nearby sights.
Why is personalized care important in assisted living? 
Personalized care ensures that each resident's unique needs and preferences are met. It contributes to their comfort, satisfaction, and overall wellbeing in the community.