Almost all families want their senior parent or loved one to age in place with them. They want to be hands-on in giving care and support for their senior loved ones as much as possible.
However, this decision becomes hard when elderlies have health conditions that make it harder for family members to care for them and give them what they need. Not attending to their medical concerns can even aggravate their disease or, worse, endanger their lives. This is especially true in chronic and progressive diseases common in aging older adults, which is dementia.
When to Move Your Loved One Into Palm Springs Memory Care 
Memory care communities are designed specifically to attend to the medical and personal necessities of a senior living with dementia. It is a safe and structured environment that provides seniors a place to thrive regardless of their condition.
Moreover, these facilities employ well-trained caregivers, staff, and health personnel to handle each resident's unique needs and provide compassionate care services. Also, they know how to efficiently manage and respond to the symptoms of dementia no matter its stage. Some of the disease's symptoms include:
Forgetfulness and memory problems.

Increasing confusion, personality changes, and delusion

Problems with cognitive function, such as concentration and thinking skills.

Apathy or loss of emotion.

Depression and social isolation

Difficulty in doing simple and everyday tasks.
Older adults in the early stages of dementia can still function independently or live comfortably with their loved ones. However, their disease will eventually progress and worsen, which means that they will need the full-time care and attention of a caregiver soon.
So the big question is: when should you consider moving your loved one to the best Palm Springs memory care community? To help you, here are five signs that mean it is time to move to memory care.
1. When Symptoms Become Worse
Dementia affects seniors differently. Some older adults in their earliest stages barely show any symptoms of the disease, while others can already experience behavioral symptoms some time after being diagnosed.
So, if you notice your loved one requiring more special care and medical attention than you can give, then it is time to move into memory care.
The best communities aim to provide 24/7 support and attention to the personal and medical needs of seniors with dementia. They are more equipped and professionally trained to address your loved one's needs.
Furthermore, they offer therapies and activities that can gradually help in improving your loved one's health condition. Plus, they know how to deal with their personality changes and behavioral symptoms in a healthy way. 
2. When a Senior's Safety Becomes Compromised
Sooner or later, your loved one's safety will become an issue not just because of dementia's symptoms. Other factors can also compromise their physical and mental safety, such as their living environment and the people around them. Some situational examples include:
A cluttered and noisy home can sometimes add to their confusion and disorientation, causing them to lash out at family members. 

Unlocked doors and windows can easily be accessed by seniors who wander due to dementia.

Dim lights, protruding furniture, and loose electrical cords can cause them to fall or injure themselves.
So, if you are constantly worried about their safety and don't think that your home is a conducive environment for their wellness, then it's time to move them.
3. When a Loved One Neglects Personal Care
Memory care communities offer round-the-clock supportive care and assistance to their residents. This includes help in taking care of personal needs like bathing, grooming, dressing, and eating.
Moreover, they have people who can handle your loved one's home maintenance, housekeeping, and laundry. They also have a skilled nursing team and licensed physicians ready to attend to each resident's needs anytime. Other services and amenities that your senior loved ones can enjoy include the following:
Special therapeutic diet

Speech, physical, and occupational therapy sessions.

Barber and beauty salon services

Emergency call responses in each room.

Access to rehabilitation suites, garden, and spacious lounging areas.

Restaurant-style dining area serving nutritious meals.
The best Palm Springs memory care community, like Bayshire Rancho Mirage, can fulfill both the wants and needs of your loved one.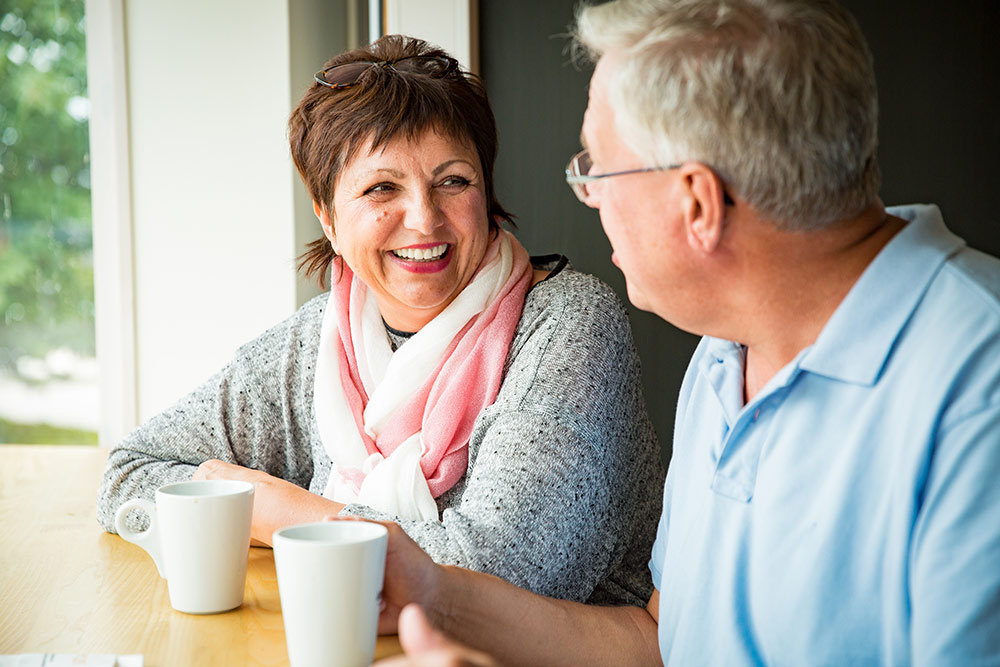 4. When A Loved One Becomes Lonely and Isolated
It is easy for seniors with dementia to fall into a deep depression and social isolation. The disease makes it hard for them to communicate with others, enjoy the activities they used to like, and even remember their friends.
Older adults with dementia need constant communication and engaging activities to fill their time. If you think you lack these resources, then moving your loved one into memory care is the best decision to make.
These communities provide their residents with various dementia-friendly activities for every type of senior. There are games, hobbies, and physical activities to keep them busy while enriching their overall health. 
Additionally, your loved one can enjoy the companionship of a fellow senior, whom he/she can relate to in terms of age, life experiences, and interests.
5. When You  Experience Caregiver Burnout
Caring for a loved one with dementia can take its toll on your physical, mental, and emotional health. Over time, it can become so exhausting and draining that you start to pour all of that stress into your loved one or other people. 
In addition, many family caregivers opt to do it alone and pour all their time into caregiving, neglecting their own health in the process.
It is best to move your senior loved one into a memory care facility before you fall into caregiving burnout. This way, you can still care for your loved one but only in healthy doses, and this time, you have a group of experts to do it with. 
Moving into the best Palm Springs memory care also allows you to rebuild your strained relationship with your loved one. Now, you get to bond and do activities that both of you can enjoy while a professional caregiver helps with care and support.