As age progresses, our physical abilities begin to change. The little things that were so easy in the past become much more difficult. At some point, it becomes necessary to ask for help with day-to-day tasks. It's difficult to notice when a loved one needs help, but there are certain signs that you can look for and steps that you can take if you want to be supportive of your senior loved one. Below are the top 10 indicators that a senior loved one needs help at home as well as some information about senior living in Rancho Mirage, CA.
1. Difficulty With Dressing
This is one of the first signs that a senior loved one needs help at home. Difficulty with dressing can manifest itself in many different ways. The person may have trouble buttoning or zipping up their clothing, not know where their clothes are, or have problems bathing. The older they become, the more noticeable these kinds of difficulties become.
One way to combat this is to be there to help as much as possible. Take your loved one out for a bath and encourage them to bathe every day. It's also important to make sure the clothing is simple and easy to use. Clothing that has lots of buttons or zippers can be difficult for a senior loved one to put on. Reading glasses, magnifying glasses, and easily-accessible drawers with easy-to-remove clothing are great solutions for this problem.
2. Trouble Doing Everyday Tasks
As a person gets older, they may begin to have trouble doing everyday tasks like cooking, cleaning, or even driving to the store. It's time to step in and help when a loved one has trouble doing these things. If they are driving and no longer feel comfortable, it is important to take the car keys away from them, so they don't hurt themselves or others. Even if your loved one still feels comfortable driving, you may want to help out by going with them or doing things like running errands for them. If a person is not able to drive any longer, bring groceries over on a regular basis. Alternatively, you can also arrange for routine grocery deliveries to be sent to their house.
3. Forgetting to Take Medication
Medications are an important part of staying healthy for a senior loved one. However, it is also important to understand that some medications need to be administered in a specific way, and it can be hard for a person to do this on their own. If your loved one is having trouble taking medication, either they need help remembering to take the medication, or they need some assistance taking pills and preparing other kinds of medicine. You can also think of taking your loved one to a senior living Rancho Mirage, CA community where they can get into a new routine and get help with their medications.
4. Mobility Issues
As the years go by and our bodies take a beating, it can become difficult to walk. It's important to make sure your loved one is getting the most out of their life, even if it means taking them for walks around the block. If this kind of thing becomes difficult for them, find ways to help them get as much exercise as possible. One step that can be helpful is to ask them what their favorite form of exercise is and then work with them on making that happen regularly.
5. Struggling to Sleep Well
If your loved one is having trouble sleeping, it's important to see what the issue is and try to resolve it. If they are waking up at night, try helping them find things to do in the evening so they can get a good night's rest. It could be helpful to bring your loved one a night light and some water so that if they wake up in the middle of the night and feel thirsty, they will have something close by that can help them.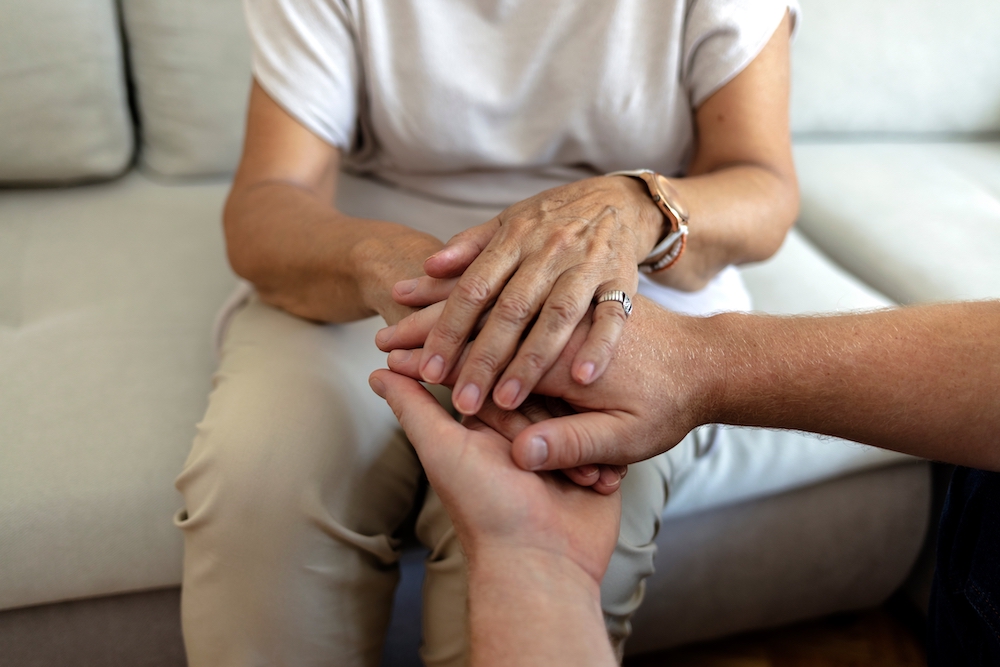 6. Difficulty with Eating
As we get older, our bodies become less resilient to food. This becomes a problem when attempting to eat a meal or snack – particularly if the food is hard to chew. Seniors should be encouraged to drink vitamin water throughout the day.
7. Frequent Falling
As a person ages, they tend to lose some of the balance that they had when they were younger. The result of this can be frequent falls. When this happens, it's important to get medical attention right away and also to be watchful for further signs of falling. In addition, it's important to try doing things like taking walks around the block and using a cane or walker to help them stay on their feet.
8. Wandering Around the House
As a person grows older and their level of cognitive ability decreases, they are more likely to wander around the house. This can be dangerous and even life-threatening. It is important for them to have alarms set to help prevent wandering in the night, as well as for you to take over some of their caretaking duties as well. If they are wandering during the day, be sure to remind them where they are and make sure they have a cane or walker to help them get around.
9. Withdrawing From Friends and Family
One of the most concerning signs that a senior loved one needs help at home is when they begin to withdraw from friends and family. They may be ashamed of their disabilities or overwhelmed by friends and relatives who see them on a regular basis. At this stage of life, it is important for a senior to have some quiet time and rest. They also may have trouble making connections with others, which can cause them to become withdrawn. Be sure that you support your loved one during this time in order to facilitate a reconnection with friends and family later on.
10. Overall Decline in Health
There isn't one particular sign that indicates that an elderly loved one needs help at home. However, if a senior has decreased endurance and overall health, it is likely time to call in help. It is important to take care of a senior loved one when they are at their best, but it is also important to be ready to be there when they need help.
Senior Living Rancho Mirage, CA
Senior living Rancho Mirage, CA communities can be beneficial to you or your loved ones. It's important to be alert and understand the signs that a senior needs help at home. If a loved one is exhibiting any of these signs, you can reach out to senior living in Rancho Mirage, CA community for help. When a senior has access to caretakers who enjoy what they do, their overall happiness will increase, and they will be healthier than ever before.
Are you looking to retire with peace of mind? If so, then Bayshire Rancho Mirage is waiting for you. We are a Continuing Care Retirement Community (CCRC). At our community, you will find independent living, assisted living, memory care, and skilled nursing care options. At Bayshire Rancho Mirage, you can retire with peace of mind knowing that no matter how your circumstances change, you'll be able to handle it. Contact us today to schedule a tour or to get more information!